Los Andes Copper has recruited a strong team to work with the local communities. This is led by Ignacio Melero who has vast experience working with one of the largest industrial conglomerates in Chile, for a number of its pulp and forestry divisions throughout the country.
Working with local community:
Appointed community relations manager in Putaendo
Opened an office in Putaendo to help to inform local communities about the project.
Hold meetings with local politicians and the community to inform them of the project.
Organize and participated in public forums to discuss environmental issues of interest to communities in Putaendo.
Los Andes Copper has financed the cost of teachers in a technical school in the town of Calle Larga, near San Felipe. These grants have been channelled through an agreement with Enseña Chile Foundation, the Chilean Chapter of Teach For All Foundation.
To support the development of local businesses and to develop human capital:
Sponsored the artisan fair of Putaendo's Chamber of Commerce and implemented their web page to connect their businesses.
Joined the Association of Small Miners of Putaendo to work with them on technical and safety issues.
Working with Putaendo's Small Farmers Association to facilitate access to public funding for agricultural development.
Sponsored the participation of students from the San Felipe Technical Mining College in the 2018 EXPOMIN National Mining Fair.
Help repair rural public schools in Putaendo damaged during winter storms.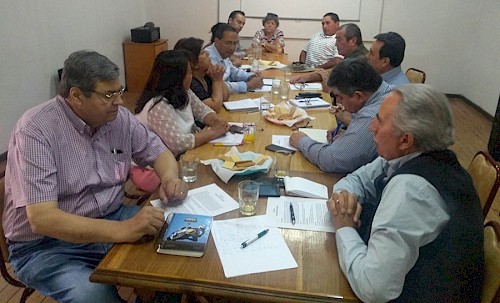 Participating in the first session of the Mesa de Agua de Putaendo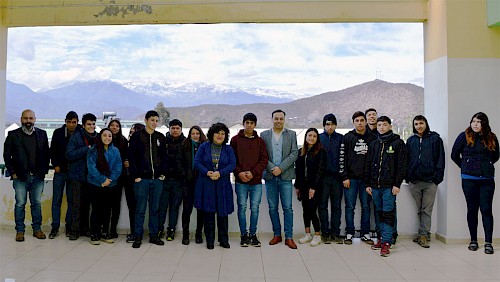 Presentation to local students in conjunction with Fundación Enseña Chile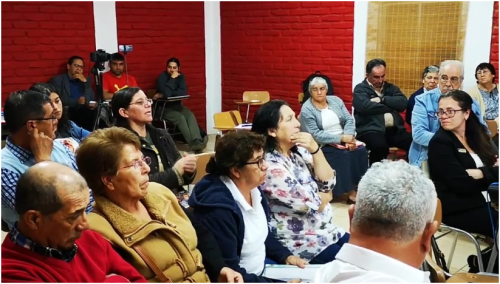 Forum to discuss environmental issues of interest to communities in Putaendo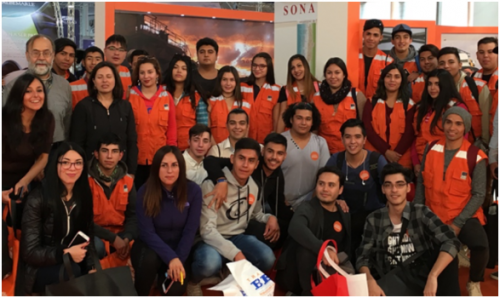 Students of the Mining Technical School of San Felipe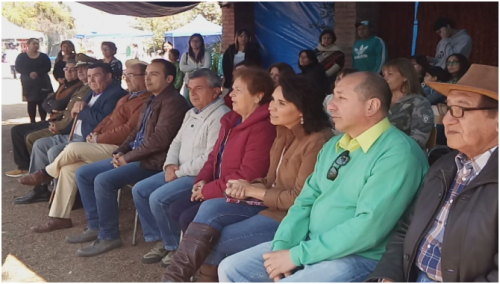 Artisan fair organised by Putaendo's Chamber of Commerce